Talk Cloudy To Me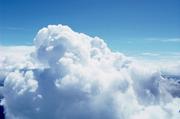 I will be talking at the Silicon Valley Cloud Computing Meetup this Saturday, April 30th. If you are interested in the topic and in the area, please come out! So far there are about 500+ people plus registered to view panels discussing a wide variety of cloud-related topics throughout the day.
I will be speaking on the panel titled "What are public clouds still missing?" Will be talking about what areas the public clouds still fall short in and where the road ahead will hopefully take us.
Other speakers who will be there include notable people from VMware, including some of the CloudFoundry engineers, Netflix, Cisco, Microsoft, and Rackspace.
Definitely come and check it out! Saturday starting at 1pm, hosted at the Microsoft Mountain View offices.
blog comments powered by

Disqus